9. Dr. Mike
Mikhail Varshavski, known as Dr. Mike lives in New York, the U.S. Graduated from New York Institute of Technology's College of Osteopathic Medicine. He got his Internet fame when Buzz feed posted an article praising his good looks.
Soon he became the " Sexiest Doctor in the world". Later he also featured in various magazines and newspapers including Cosmopolitan, DailyMail, New York Magazines and Times. His Instagram followers count is 3.2 million.
---
8. Arshad Khan
Arshad Khan, the 17-year old guy, worked on a tea-stall on the outskirts of Islamabad, Pakistan. One morning he was on his daily routine, serving tea to everyone and 1 photographer captured him in the camera.
Photographer Jiah Ali later posted the picture on Instagram as image caption "Hot Tea". The picture went viral on the internet and people started approaching Arshad. He had no clue about what's going on, also he was not well educated to understand these things. He learned to digest this sudden attention and publicity and started getting modeling contracts.
---
7. Omar Borkan Al Gala
Omar Borkan Al Gala, born on 23 September 1989 in Baghdad, Iraq is a poet, actor, model and photographer. A report says that because of his stunning personality and amazing looks he was deported from Saudi Arabia.
Also, according to Arabic language newspaper Elaph, a festival official said 3 guys are taken out of the ground. And the reason for that, being too handsome and had a concern that females would fail for them. After that, he becomes the internet sensation with 2.4 million followers on Facebook and more than 1.2 million followers on Instagram.
---
6. Irvin Randle
Irvin Randle born on 14 November 1961, was a school teacher in Houston Texas. One day after his friend asked him, he reposted one of his Facebook picture to Instagram and after that Randle's life changed overnight. His Instagram followers went from 291 to 140,000within short time.
He earned the title " MrStealYourGrandma". Currently, His Instagram followers count is 281k.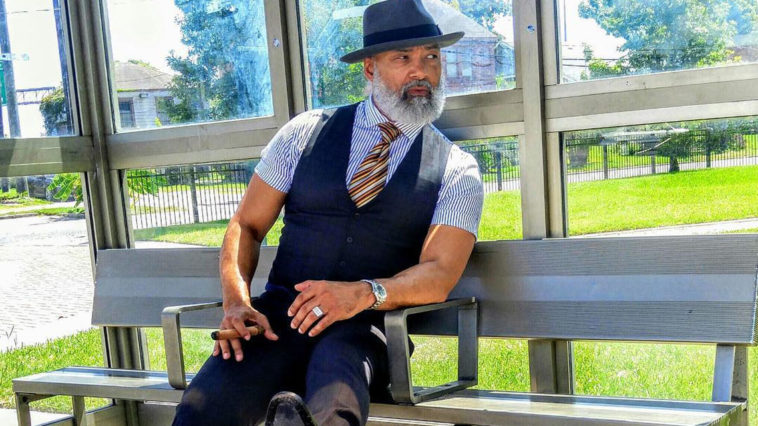 ---
5. Boy Roeles
Boy Roeles, an 18-year old is Dutch security guard of popular Canadian singer Justin Bieber. The 1st time he was spotted in Pinkpop music festival in the Netherlands where he was standing close to the stage.
One of Justin's fan clicked his picture and posted on the Internet as " Justin's Handsome Security Guard" and the picture went viral in no time. He gained a huge following on his media account because of his dashing looks.
---
4. Pietro Bosselli
Pietro Bosselli, a maths teacher at University College London and also holds a Ph.D. in Mechanical Engineering from UCL. It all happens when one of his students clicked a picture of him giving a lecture and posted it on the Internet.
And in no time it went viral and Pietro's Instagram followers increased to 850,000 very quickly. He won the " Sexiest teacher in the world" title and now he works for Armani as a model.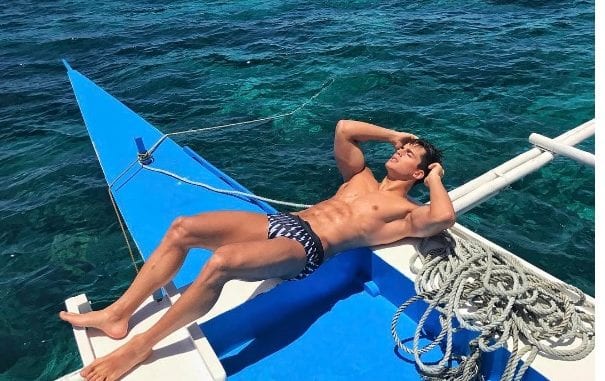 ---
3. Lee Minwei
Lee Minwei, 22-year old is a Corporal in the Auxiliary Police Force at Certis Cisco at Changi Airport Singapore. One day he was at his regular routine at security and a person clicked his picture while he was checking the passports and posted it on local humor site SGAG.
Soon that post went viral and everyone started looking for his identity. Later, he became the Internet sensation overnight.
---
2. Saima Hussain Mir
Saima Hussain Mir is a student of Symbiosis Institute of Design, Pune. She came to light when Shahrukh Khan went there for his movie promotion "Raees" and took a group selfie. There was group of students but she got the attention of everyone.
The picture went viral and was also posted by Shahrukh Khan on his Facebook page. People started praising her beauty, she also got trolled by many people. Later she deleted her Facebook and twitter account.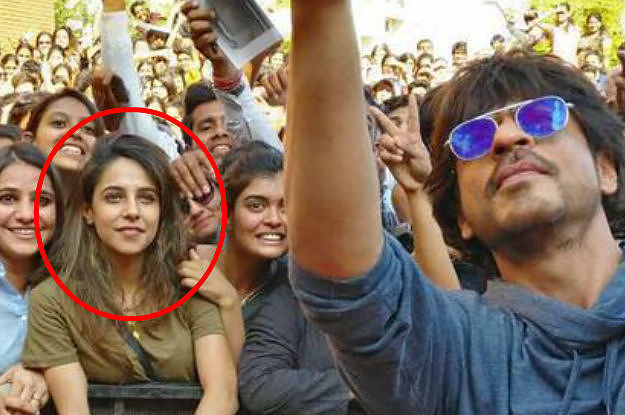 ---
1. Zeddie Little
Zeddie Little also known as " Ridiculously Photogenic Guy". It all started back in 2012 when he was running for "Cooper River Bridge Run" in South California. A photographer posted his pic, after some time he posted it Subreddit and got 40,000 votes and around 1.25M views.
---