Can we get back to our childhood days, please?…
---
We can only wish this but practically it's not possible. What possible is I can take you to the flashback. Yes, childhood is all about memories and memories and memories. Remember when our bus used to stuck in the long heavy traffic and we can't do anything rather than being curious to reach home as soon as possible.
Nevermind we were afterall kids and we obviously don't let us get bored during the long traveling route from home to school and school to home. Undoubtedly we all have been in that period when we used to team up with our troops and had a list of games that don't let us get bored.
---
Let's take a moment to memorize the school bus games we used to play on the long route while going home or school.
1. Verbal Charades
This extremely fun game that energizes our inner child in which the words are mentioned in a piece of paper in mixed in a bag. A player from each team has to pick one chit and act in front of the team and the team has to guess the word from the player's action. The team with the maximum guesses was declared as the winner.
---
2. Antakshari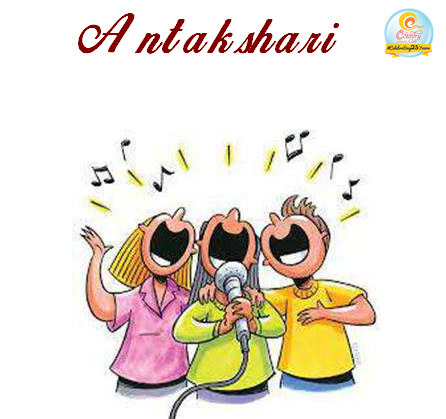 Music has been a great part of our lives since childhood. From kids to adults antakshari always used to unite the people with its amazing game format and rules. The games start and go on until and unless we don't want to end this game. When the letter comes to us and our stop, then we used to "To Be Continued" the game for the next day and it was literally used to be fun.
---
3. Guess the place
Ah… this was the best way to remember the attractions of our city. The player used to give us hints and we have to guess the place with its USP or specialty. So we got to know the places which we never heard about and we used to suggest them in front of our parents to take us there once.
---
4. Trivia
Most of us used to call it the GK quiz in which we used to upgrade ourselves with the general knowledge by asking some GK questions. This was actually called the best example of learning by fun. This game was about grabbing the knowledge rather than winning or losing.
---
5. Guess the personality
Hmmm… how we can forget this name, I mean every famous personality we used to recognize with the help of this game. Like if someone said "Will Smith" the next name should start with the end letter of the previous name. The games go on and on and get complicated when known names get ended.
---
Though these are the games that this generation also loves to play while traveling and sometimes it's really very entertaining when adults also get involved. These school bus games are not restricted to the buses, in fact, they can be played anywhere and anytime and of course with any generation. 
Checkout Diwali & Family games to spend quality time with friends and family.