Worries on the head, responsibilities on shoulders,
Taking care of everybody's need, living & steering rollercoaster life. 
Women can do it all and that too without letting anybody down. 
---
Being a multitasker she takes care of everybody's little habits, she prepares you 5 meals every day and plans a vacation for you on your holidays. She has every solution to your problems and has a bunch of ideas to boost your saddened. She does everything selflessly without taking any holiday for herself. 
Wait,what? Do you think there is no place that belongs to her? Hold your thoughts there only because there is a place full of mightiness, rejuvenating vibes and splashing out her inner child.  
---
Checkout Spains's Som Dona Women Only Hotel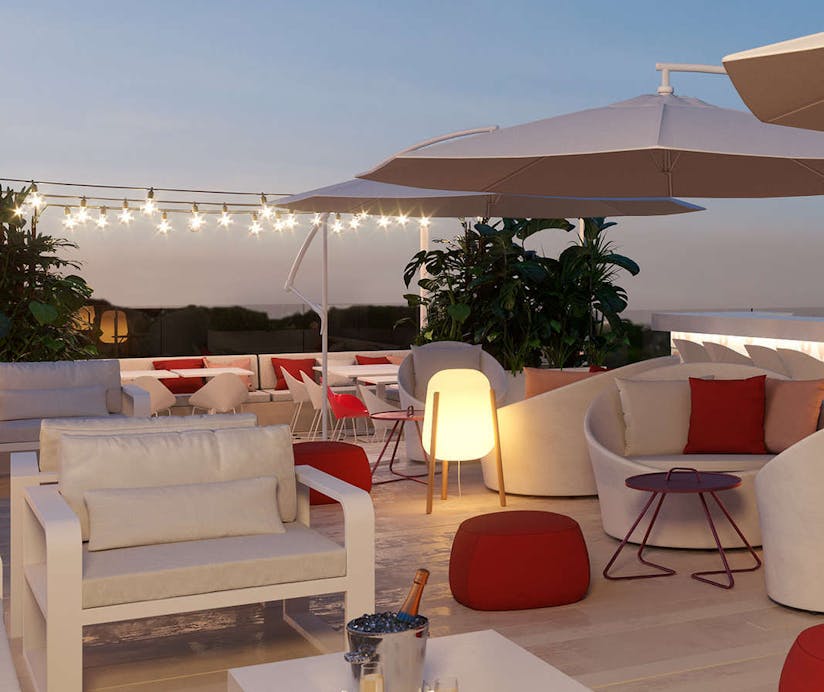 A hotel where #OnlyWomenAllowed. The hotel offers you to be wild, relaxed, funfilled, rejuvenating, adventurous and healthy with its women-oriented services.  
---
Check out what you can have in your bag at the women only hotel.
1. Enjoy the top view at Roof Top.
The hotel utilized its terrace into an amazing rooftop terrace with relaxing Bali beds so that you don't miss any chance to pass the rejuvenating air and mesmerizing view from your eyes. 
---
2. Wellness treatments to make you feel cozy.
Who doesn't want to pamper oneself with rejuvenating spa and jacuzzi? The hotel offers you the relaxing massages, spas and beauty treatment so that you can pamper your self and add the happy living days to your life.
---
3. Enjoy healthy eating with a beach-style pool.
The usual menu you can find in enormous hotels, but as the hotel is women-centric then how they can skip your healthy eating. The hotel serves the yummiest healthiest cuisine to make your feel complete rather than a heaviness dehydrated stomach with beach style pool.
---
4. A lot to explore with personalized attention.
Yeah… personal attention, the hotel won't give you a chance to pamper you, they have a wo-manpower who are 24×7 available at your service no matter what are your demands.
P.S. Don't ask for moon & stars…😅
They have various adventurous sports in the bag that gives you the never forgetting experience.
---
Som Dona gives you a chance to explore every hidden side of you, be it a fun, curious, adventurous, healthy, wild, beautiful, relaxed or social side. Believe us you won't feel like wasting your bucks.