No, he didn't run for the same race twice, moreover, he didn't even complete the race he started for. Human is a complex masterpiece of science with unlimited potential. This theory is fixed in the fact rack by many and again proved by a little runner Kade, he is just 9 and his mother claims that Kade is born to run. She herself share a history of being an athlete but unfortunately never got noticed and left.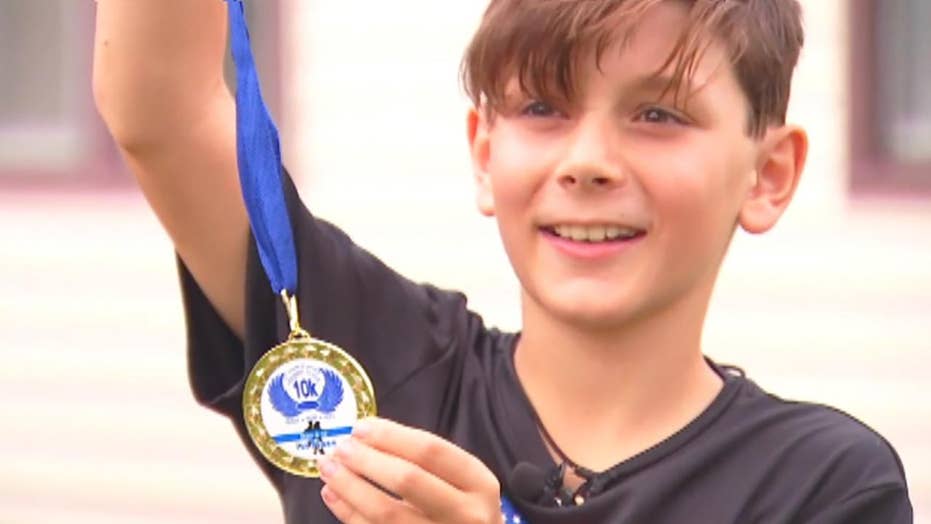 Kade started his 5k race with other participants of similar age group, after running for a few moments he lost his way and took a wrong turn. His mother was waiting eagerly to see champion son adding up another flag to his victory rail. The first coming few guys weren't Kade, made her think that this wasn't her son's day as he lagged somewhere or got injured. All the participants finished the race but Kade hadn't shown up which made his mother worried a lot about him.
---
"He must be injured severely and that's why he couldn't complete the race even. He is a true sportsman who never leaves race let the result be anything" stated her mother when asked that time for her son.
Meanwhile, Kade was still running unknown about the wrong track and ended up winning another race of 10k. He ran fast enough to beat the guys older than his age group by a huge difference of 60 seconds. Those participating guys in 10k were preparing for this race from months ago with certified trainers and proper diets. To surprise everyone, this 9 year came out of nowhere and showed what he's made up of.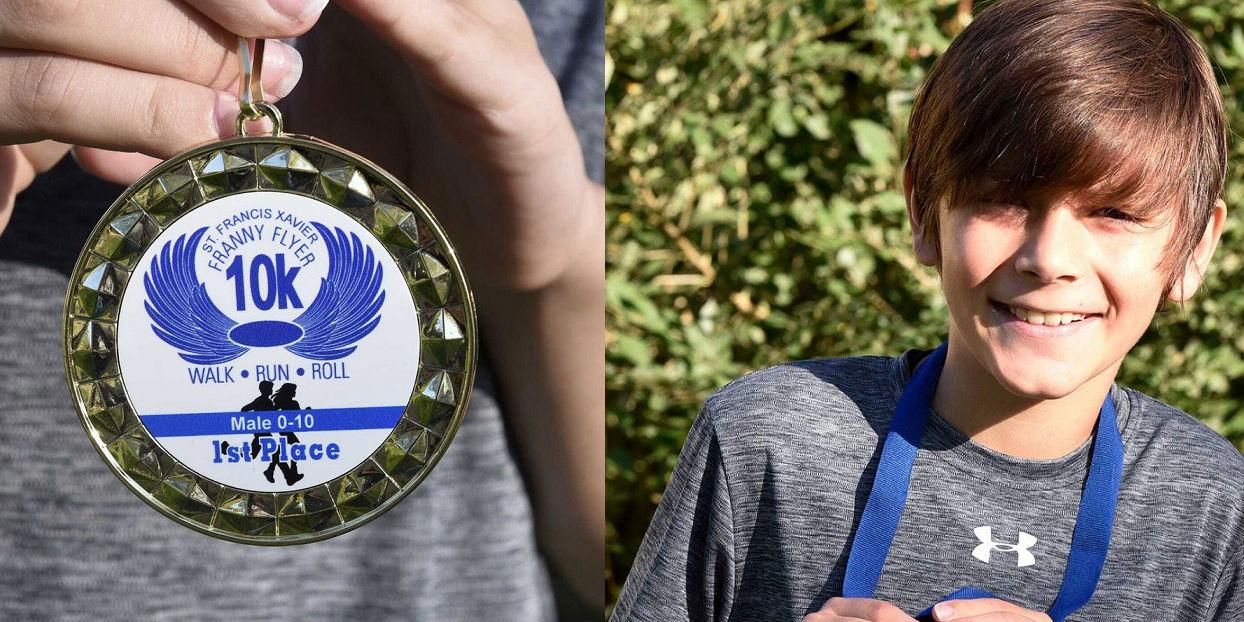 However Kade wasn't a part of this race ever, he didn't have to technically given the Rank 1 but the unlimited endurance in him made the exception happen. His mother was too afraid to listen to the whole story for the first few minutes but after confirming that Kade is alright, she smiled and took all the wishes on behalf of her son.
Kade is now training himself under the certified running coach, he has competed for Junior Olympics but with this extraordinary potential in him, his coach is planning to prepare him for the World Olympics. Kade could be another Usain Bolt for the world and not forget the youngest ones.