These are some 150-year-old pictures of Delhi, which will amaze you that how Delhi looked beautifully gorgeous,
7. India Gate in the 1930s
It is almost impossible for any Delhite to imagine India Gate without people roaming around, ice-cream stalls, and other small vendors
India Gate in 2019
---
6. Jama Masjid in the early 1900s
Jama Masjid build by 5th Mughal Emperor Of India, Shah Jahan, about 25,000 people can pray at a time
---
5. Old Fort ( Purana Qila ) – Early 1900's
Its evacuation can be traced back to 3rd century BC, the pre-Mauryan era, it is one of the oldest monument present
---
4. Red Fort In Late 1800s
Red Fort Built by Shah Jahan In 1650s to re-establish Delhi as capital of India
Every year since 1947, Prime Minister Of India hoists the Indian tricolour flag at the Lahore gate of the fort and addresses nation with a speech broadcasted nation-wide
---
3. Qutub Minar
73-metre tall tapering tower, The building process of Qutub Minar took a long time (about 75 years), The lightning destructed the top floor of the minar and rebuilt by Firoz Shah Tughlaq. These floors are quite distinguishable from the rest of the minar as they are made up of white marble.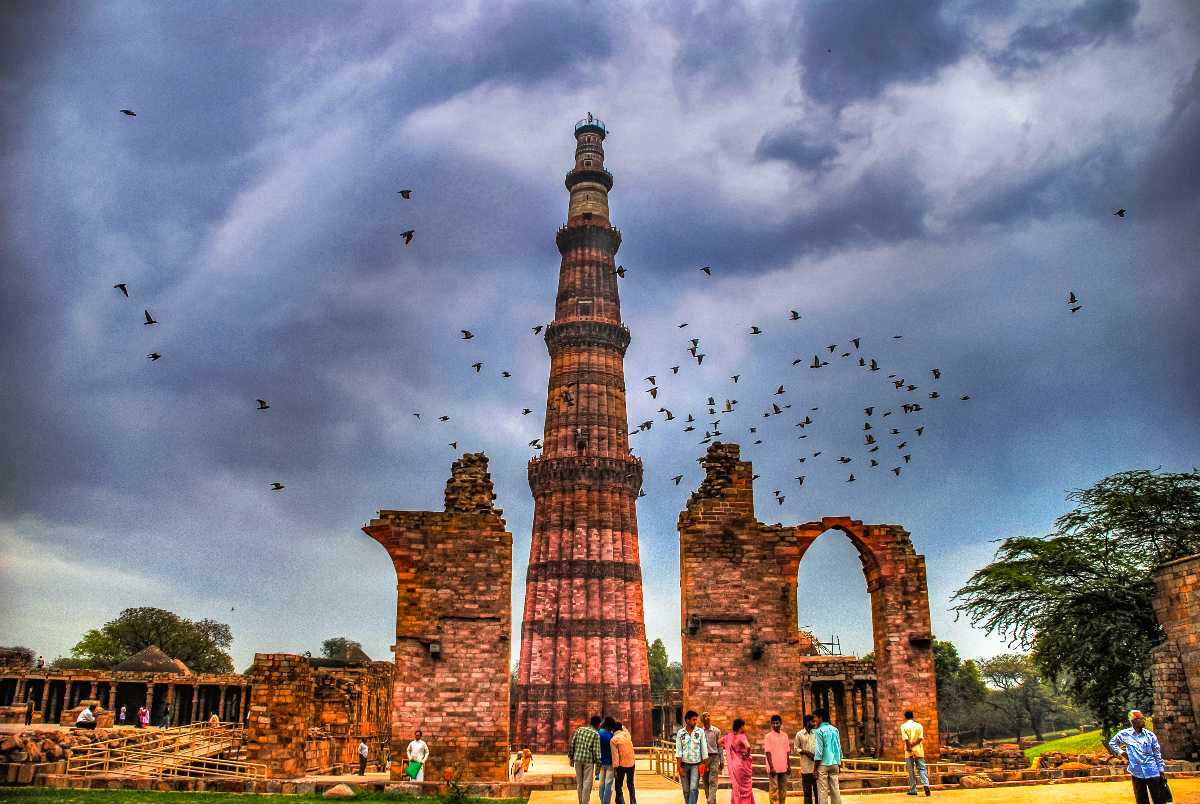 ---
2. Connaught Place
Again we can't believe how CP used to look in the early 1900s. Even on holidays, CP is loaded with people, cars
---
1. Aerial View of Viceroy's House (Current Rashtrapati Bhavan) – Delhi 1938
Rashtrapati Bhawan is the largest residence of any head in the world
340-room main building that has the president's official residence, including reception halls, guest rooms and offices,
---
Happy Independence Day <3