There are more than 200 countries in the world, and we're sure you've heard of each of them at least once. But there are states and territories on our planet we never knew existed. They occupy a super small area, and some of them are inhabited by just a couple of families.
10. PALAU
Palau is an archipelago of over 500 islands, part of the Micronesia region in the western Pacific Ocean. Koror Island is home to the former capital, also named Koror, and is the islands' commercial center.
Area: 177 square miles (or 459 sq. Km)
Population: 21,347 people
---
9. NIUE
Niue is a small island nation in the South Pacific Ocean. It's known for its limestone cliffs and coral-reef dive sites. Migrating whales swim in Niue's waters between July and October.
Area: 100 sq. miles (or 261.46 sq. km)
Population: 1,190 people
---
8. SAINT KITTS AND NEVIS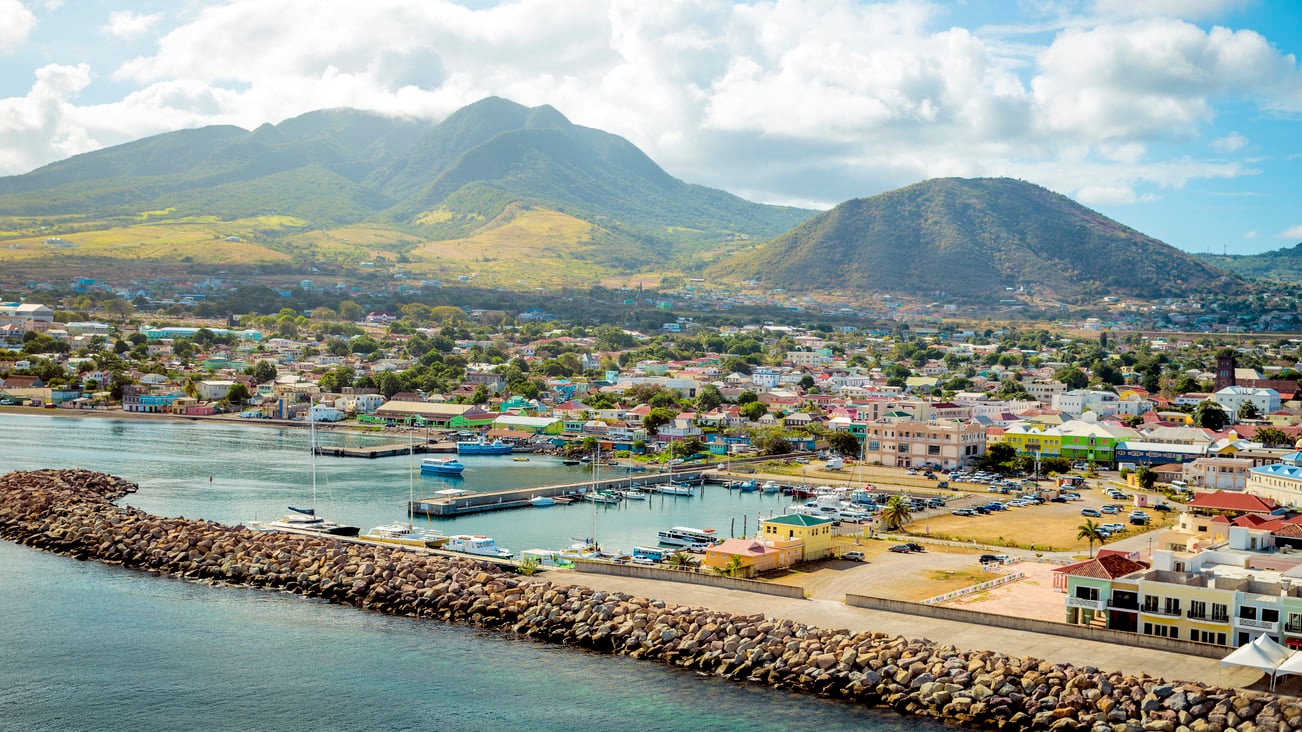 Saint Kitts and Nevis is a dual-island nation situated between the Atlantic Ocean and the Caribbean Sea. It's known for cloud-shrouded mountains and beaches. Many of its former sugar plantations are now inns or atmospheric ruins.
Area: 104 sq. miles (or 261 sq. km)
Population: 52,329 people
---
7. THE PRINCIPALITY OF HUTT RIVER
The Principality of Hutt River often referred to by its former name, the Hutt River Province, is an unrecognized micronation in Australia. The principality claims to be an independent sovereign state founded on 21 April 1970.
Area: 29 sq. miles (or 75 sq. km)
Population: 30 people
---
6. TUVALU
Tuvalu, in the South Pacific, is an independent island nation within the British Commonwealth. Its 9 islands comprise small, thinly populated atolls and reef islands with palm-fringed beaches and WWII sites. Off Funafuti, the capital, the Funafuti Conservation Area offers calm waters for diving and snorkeling among sea turtles and tropical fish, plus several uninhabited islets sheltering sea birds.
Area: 10 sq. miles (or 26 sq. km)
Population: 10,959 people
---
5. NAURU
Nauru is a tiny island country in Micronesia, northeast of Australia. It features a coral reef and white-sand beaches fringed with palms, including Anibare Bay on the east coast. Inland, tropical vegetation surrounds Buada Lagoon.
Area: 8.1 sq. miles (or 21 sq. km)
Population: 9,591 people
---
4. THE PRINCIPALITY OF SEBORGA
The Principality of Seborga is a micronation that claims a 14 km² area located in the northwestern Italian province of Imperia in Liguria, near the French border, and about 35 kilometers from Monaco. The principality is in coexistence with and claims the territory of, the town of Seborga.
Area: 1.90 sq. miles (or 4.91 sq. km)
Population: 312 people
---
3. SOVEREIGN MILITARY ORDER OF MALTA
The Sovereign Military Order of Malta, officially the Sovereign Military Hospitaller Order of Saint John of Jerusalem, of Rhodes and of Malta, commonly known as the Order of Malta, is a Catholic lay religious order, traditionally of military, chivalric and noble nature.
Area: 0.012 sq. km
Population: 113,500 people
2. THE PRINCIPALITY OF SEALAND
The Principality of Sealand, commonly known as Sealand, is a micronation that claims Roughs Tower, an offshore platform in the North Sea approximately 12 kilometers off the coast of Suffolk, as its territory.
Area: 0.0015 sq. miles (or 0.004 sq. km)
Population: 27 people
---
1. THE REPUBLIC OF MOLOSSIA
Molossia, also known as the Republic of Molossia, is a claimed micronation bordering the United States, founded by Kevin Baugh and headquartered at his home near Dayton, Nevada. The Republic of Molossia has claimed itself a nation but it is not recognized as a country by the United Nations or any major government.
Area: 0.0020 sq. miles (or 0.055 sq. km)
Population: 7 people